Reading time 3 min
How do building materials affect green building certification?
---
Not so long ago, energy efficiency was the main component for green buildings. Since energy preservation has become a standard within sustainable construction, it is hardly a way to differentiate a building anymore. The focus has shifted to other factors, such as the use of sustainable building materials. Why sustainable materials are crucial for the obtainment of green building labels — and how you can implement them effectively — is what we explain in this article.
As an architect, why would you want to focus on green building labels? We detailed this in an earlier article. Recap: a green building certification enables clients and investors to establish the quality, value, and therefore competitiveness of a new building beforehand, making green building labels highly relevant to architects. Now over to the role of sustainable building materials within green building labels.

Why sustainable building materials are crucial for green construction
Besides the obtainment of a green building label, clients and investors also have a potential commercial gain by creating a healthier work environment for personnel. Personnel expenses make up for 75 percent of total operating costs, so facilitating a productive and healthy work environment is rewarding for organizations. Materials — sustainable materials — play an important role in the creation of a healthy environment.

In general, sustainable materials always contribute to a green building in some way, whether it's directly or indirectly. The influence of sustainable materials on green building (labels) differs per green building certification system. In this blog, we focus on how sustainable building materials work within the DGNB, since it's one of the most authoritative certification systems.

Read more about green building labels like the DGNB in this whitepaper

Sustainable building materials within the DGNB green building label
The DGNB has a highly efficient tool for the selection of green building materials: the DGNB navigator. Here is how it works: Recognized manufacturers of certified green building materials, like Cradle to Cradle certified materials, are included in the DGNB navigator after their products go through an official review. If a product meets sustainable material requirements determined by the DGNB, the manufacturer gets included in the tool, and the product receives the DGNB Navigator Label.

The DGNB Navigator allows manufacturers to demonstrate their commitment to green construction and strengthen their position as certified sustainable materials producer. It even provides direct linking to product detail pages in the DGNB Navigator via an individual registration code. Due to its effectiveness, an increasing number of manufacturers utilize the Navigator to register the sustainable quality of their products for the purposes of green construction.

A big benefit of the DGNB Navigator for architects or contractors: if they select a product that possesses the label, they do not have to manually submit material certificates when requesting a DGNB green building label, since the materials from these suppliers are already deemed sustainable by the DGNB. All these parties have to do when submitting a material for green building label points is to provide the number within the navigator — and they are all set. The tool also provides product information in a completely transparent fashion and is therefore particularly handy for all the roles involved in the process of sustainable material selection.

In short: with the DGNB Navigator, architects and contractors can easily specify suitable, certified sustainable materials for their green building projects and earn points in the process.

The DGNB green building certification institute in full
The selection of sustainable building materials represents only a fraction of the activities required to acquire a DGNB green building label. If you would like to learn more about the importance of green building labels like the DGNB, we recommend our new whitepaper on the topic. It details the construction of one of the most authoritative green building certification institutes, and how to operate within its structure to fully utilize the potential of green construction. Download your free copy of the whitepaper here.

---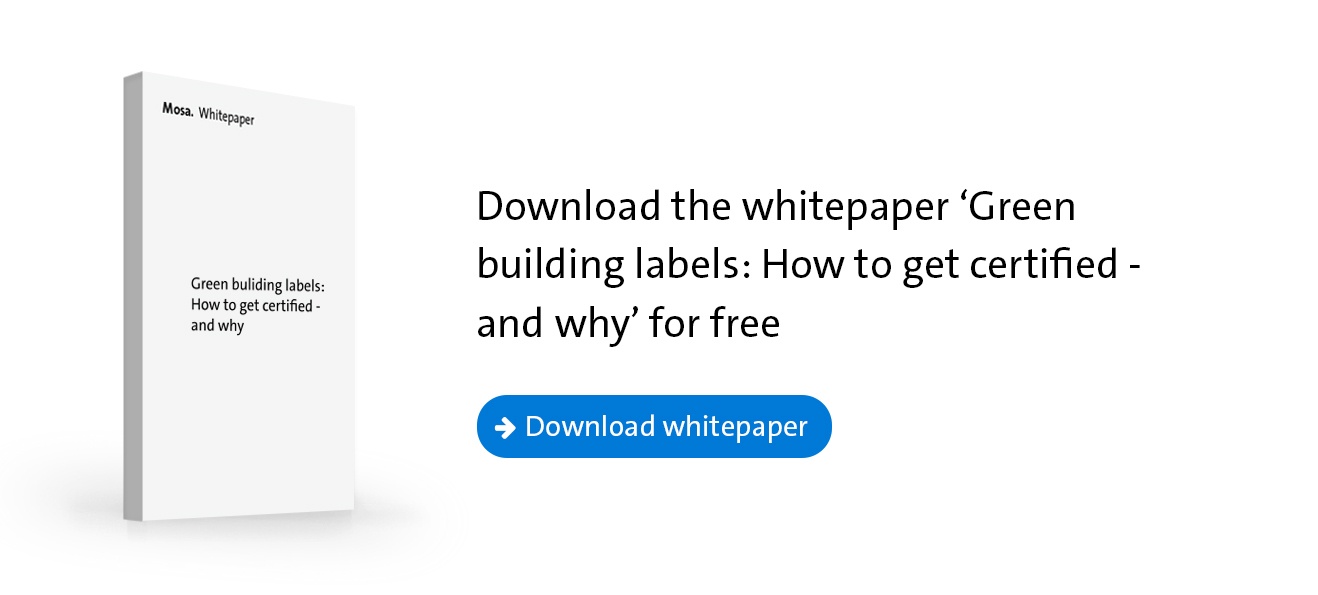 ---