Reading time 3 min
How green building materials contribute to getting green building labels
---
With the advent of green construction, buildings will soon be fully made of sustainable materials. Because of this development, architects, contractors, and manufacturers are increasingly investing in sustainable design and construction. Manufacturers demonstrate this investment through the acquisition of material certifications for their products so that they are recognized as certified green building materials. Architects and contractors demonstrate this investment through the acquisition of green building labels for their buildings.
To find out more about green building labels, you can download this free whitepaper. To discover why green building labels are so relevant (to architects), you can read this article.

Certified materials and green building labels: why are they related?
The use of certified green building materials positively influences the assessment of a potential green building. These assessments are executed by green building certification systems like the DGNB; one of the most prominent and authoritative green building labels in Europe. Materials that are certified according to the Cradle to Cradle®(C2C) criteria, for instance, contribute to the acquisition of a green building label significantly. We'll elaborate on this contribution later in this article. To help paint a clear picture, we use Cradle to Cradle tiles as an example for green building materials throughout the article.


What are Cradle to Cradle certified materials?
To use the definition of the
Cradle to Cradle Products innovation institute
, "Cradle to Cradle materials are applied with respect for their intrinsic value and their useful afterlife in recycled or even "upcycled" products, which have value and technological sophistication that may be higher than that of their original use."
"Cradle to Cradle looks at a product through five quality categories:
material health, material reutilization, renewable energy and carbon management, water stewardship, and social fairness. A product receives an achievement level in each category — Basic, Bronze, Silver, Gold, or Platinum — with the lowest achievement level representing the product's overall mark." The website for the official Cradle to Cradle products program
offers extensive resources regarding Cradle to Cradle certifications.
Selecting materials with sustainable properties

When architects select their materials, it is advised to investigate the sustainable properties of their materials — aside from the functionality — since the sustainable properties positively influence the acquisition of a green building label.

In the selection process of tiles, for instance, it is recommended to determine what material certifications have been assigned to the tiles. Cradle to Cradle tiles, for example, are officially recognized by the DGNB in the assessment of a building for green building label purposes.


Certified materials in the DGNB navigator

Recognized manufacturers of Cradle to Cradle tiles (and other certified materials) are included in the DGNB navigator. The DGNB navigator is a tool that assists all those involved in the material selection process — from manufacturers to architects, planners, investors, contractors, and auditors — and provides them with the transparent production information they require.

All manufacturers included in the DGNB navigator receive the DGNB Navigator Label. More and more producers use the DGNB Navigator label to document their products' qualities for sustainable construction. The DGNB Navigator Label allows the manufacturer to demonstrate its commitment to sustainability and gives purchasers the necessary guidance and transparency when selecting products. This helps architects and designers specify the right materials.

A big benefit of the DGNB Navigator Label: if architects or contractors select a product that possesses the label, they do not have to manually submit material certificates when requesting a DGNB green building label. This exemption exists because the product is already classified as sustainable by the DGNB.

We hope you now have a better understanding of the contribution of sustainable materials to a green building label acquisition process. If you would like to acquire more information about green building labels, we recommend our new whitepaper on the topic. You can download your free copy here.


---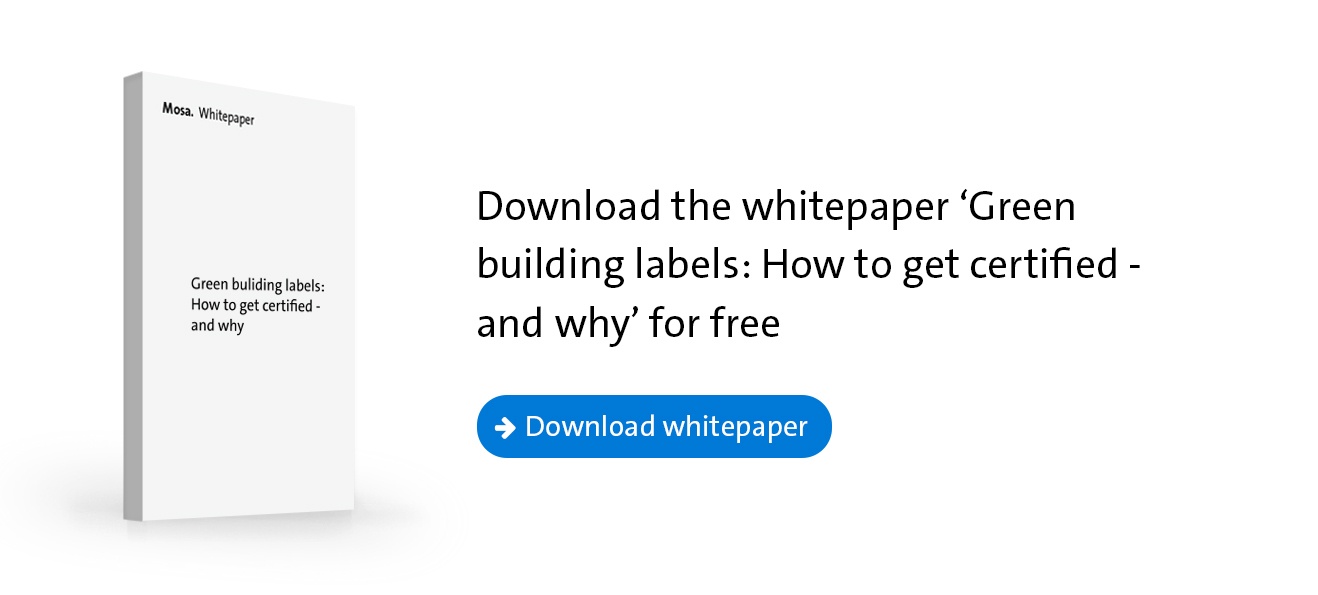 ---