Reading time 3 min
The role of manufacturers in digital modelling
---
The success of BIM depends not only on technical issues, but also on the willingness of every stakeholder to support the process. In this context, manufacturers play a crucial role. It is their responsibility to grant access to product information on a very detailed level and to support the digital workflow.
Responsibility for data and access to data
For manufacturers, taking responsibility for their data and enabling access to this data means a new focus on quality. In addition to the quality of the actual product, they must also focus on the quality of the digital data they provide. This means, among other things, that data should be available in a format which is compatible to the client's software and the working environment for design and building management. The manufacturer also needs to make this data available centrally on his website. In addition, portals like BIMobject or 3D Warehouse should be regularly filled with all relevant information.

Accepting one's responsibility for digitization as a manufacturer goes even further. Manufacturers should not only take responsibility for data, but also contribute to the further development of BIM in its entirety. This can, for example, be done by developing one's own online tools so that they can easily be integrated into BIM.

Mosa's BIM services
Mosa strongly believes in BIM as a way of working. BIM helps everyone in the construction industry to achieve better results in a more efficient manner. From Mosa's perspective, BIM is about managing design options, integrating design and specifications, avoiding failures and thus saving time and money for all stakeholders. Therefore, Mosa has developed a variety of solutions for any phase of the building process: design, visualization, simulation, documentation, and building.

The focus for each service lies in its usability for the clients. Mosa supports its clients in fulfilling the BIM rules and legislation in the different countries. Product information is available for CAD files as well as BIM objects, which can be used on all software applications, and are available for tile objects as well as single tiles. Mosa secures easy access to this data by publishing it both on www.mosa.com and on external portals such as BIMobject or 3D Warehouse.

A closer look: The Mosa Pattern Generator
The Mosa Pattern Generator is one element of the digital modelling options for CAD and BIM. Using the tool, architects and designers can directly export tile surface designs into their respective CAD or BIM software like Vectorworks, Revit or SketchUp. Visual and technical information is automatically fed into the user's own software package.

Designing with the Mosa Pattern Generator has several advantages: the process becomes easier and more efficient, and the user always has correct data at-hand, resulting in cost benefits.

If you want to learn more about how Mosa takes responsibility as a manufacturer when providing such solutions, and learn more about the services we offer, read more details in the BIM Whitepaper.
 
---
---
---
---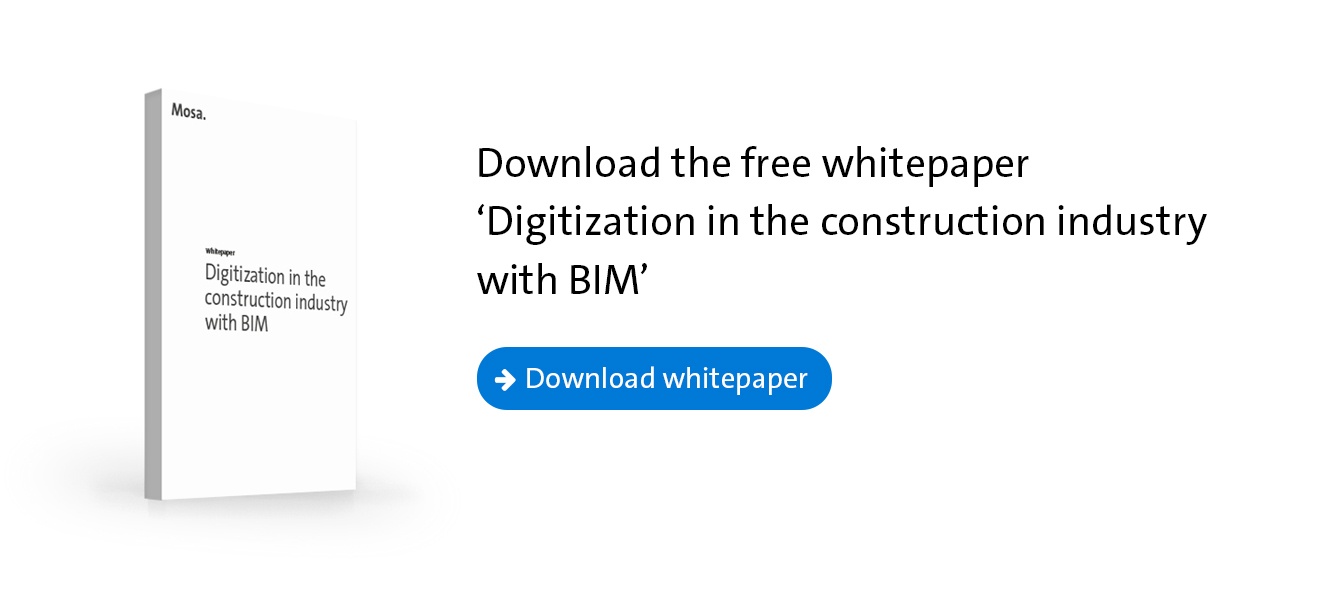 ---